User specific knife. Finished model blade must be made from aluminum, handle must be made from high density foam.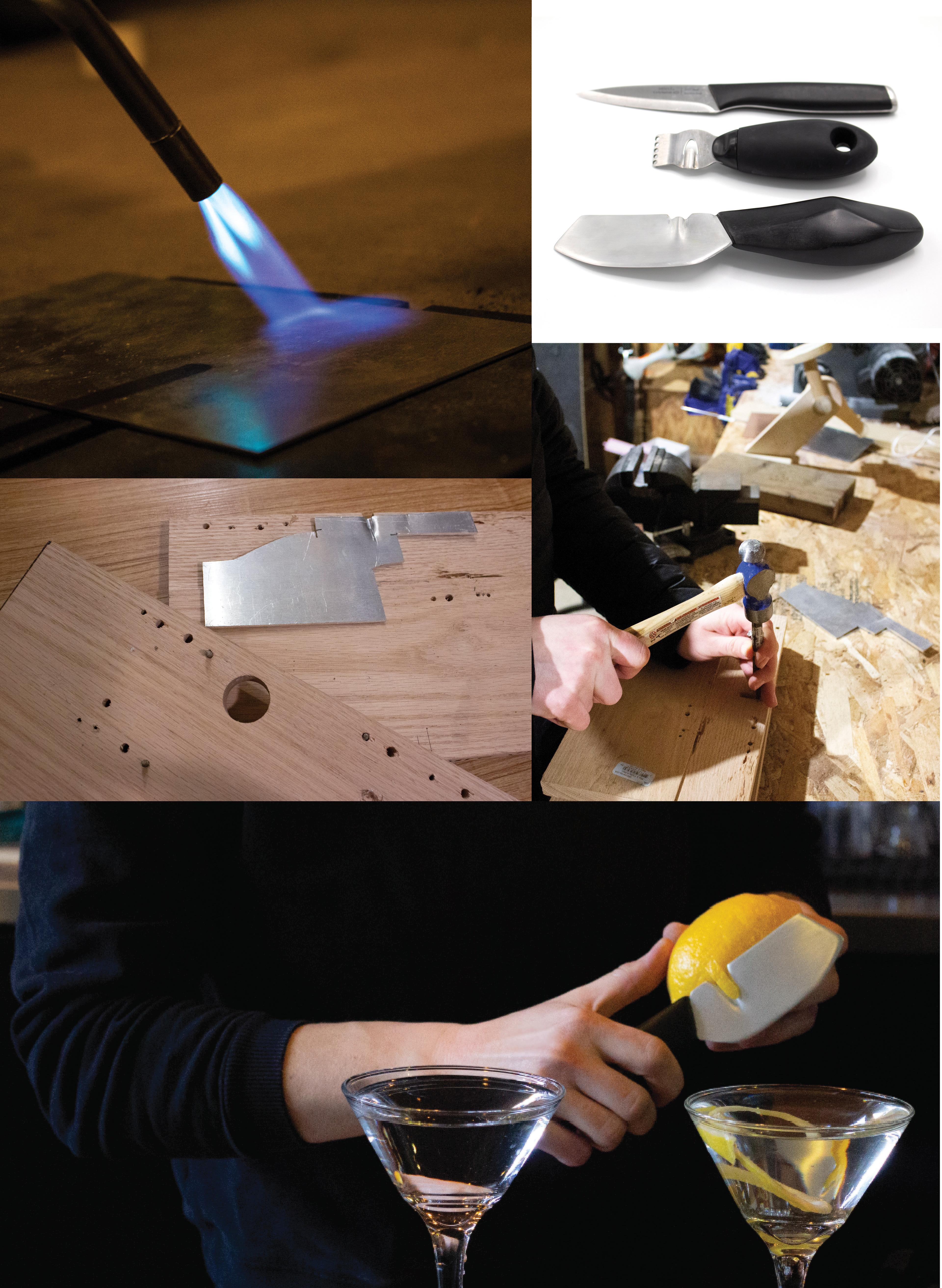 Must have four different interactions; twist, slide, push, pull, open. Hopper must only hold 6-8 oz. of beans. Grinder 
must have AC cord, adjustment for grinding, and run from 5 to 60 seconds. T
arget MSRP $75.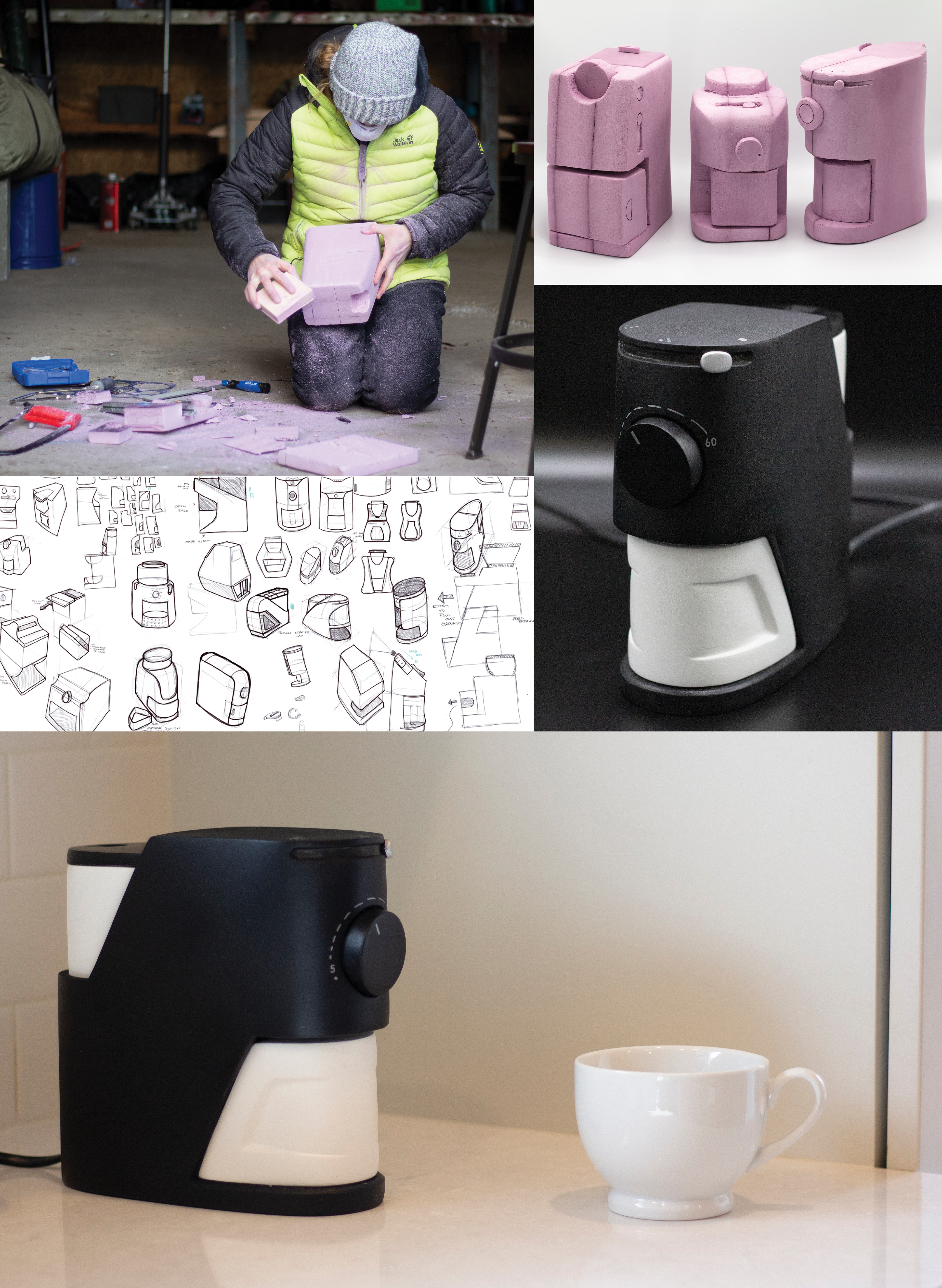 Container for Household Objects
Design a container for household objects out of aluminum sheet metal. 
Only using the 20"x20" aluminum sheet provided. Fasteners are permitted (rivets, screws, bolts). No welding or brazing.
Injection molded adult hot glue gun, one handed use only.  In the $20 to $25 price range.
Must use a standard mini hot glue stick. (4 in long x 0.27 diameter) and 
 110 V AC cord.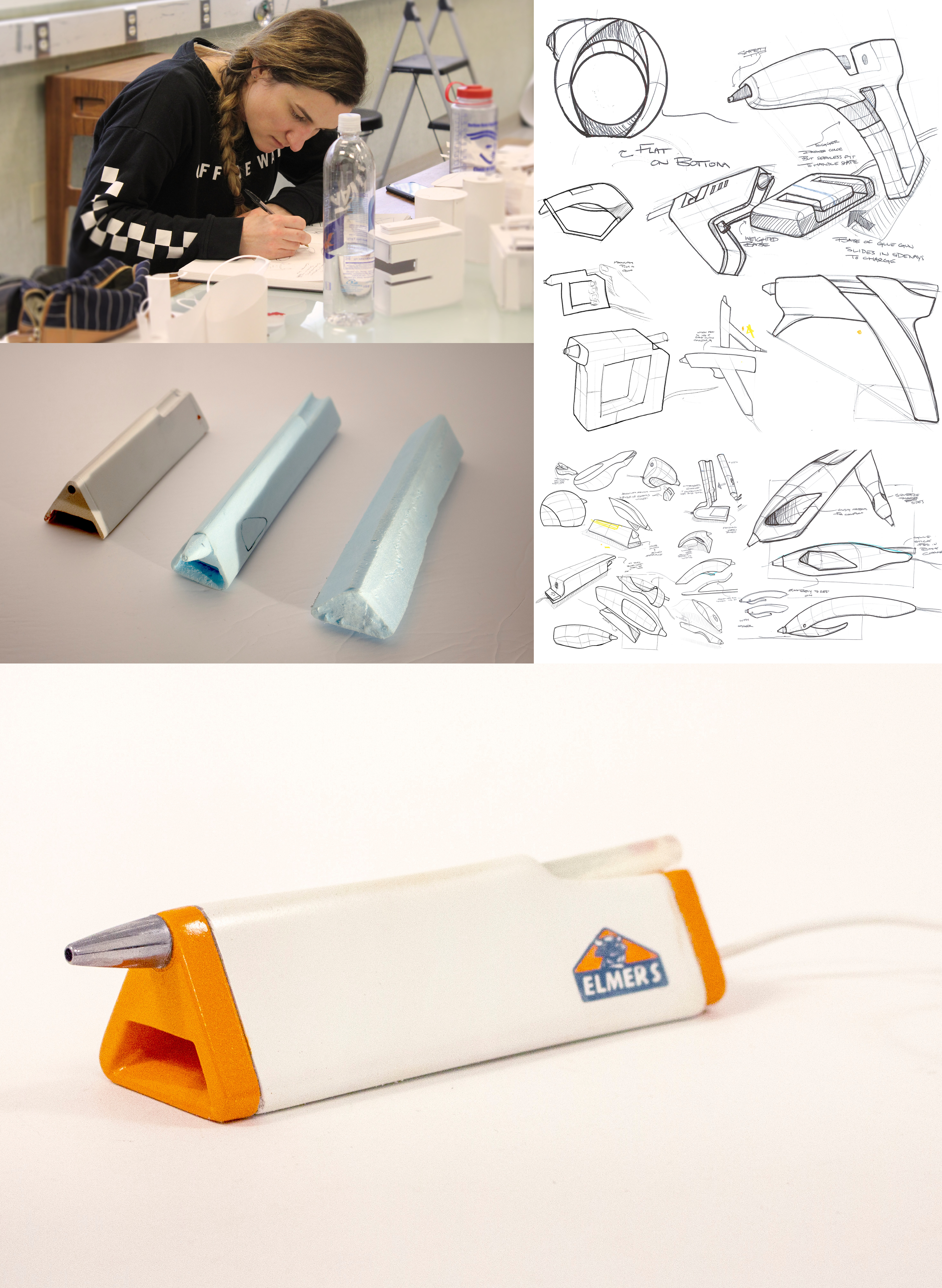 Create a fully functioning prototype. Must run off 4 AA batteries, with specific use case.